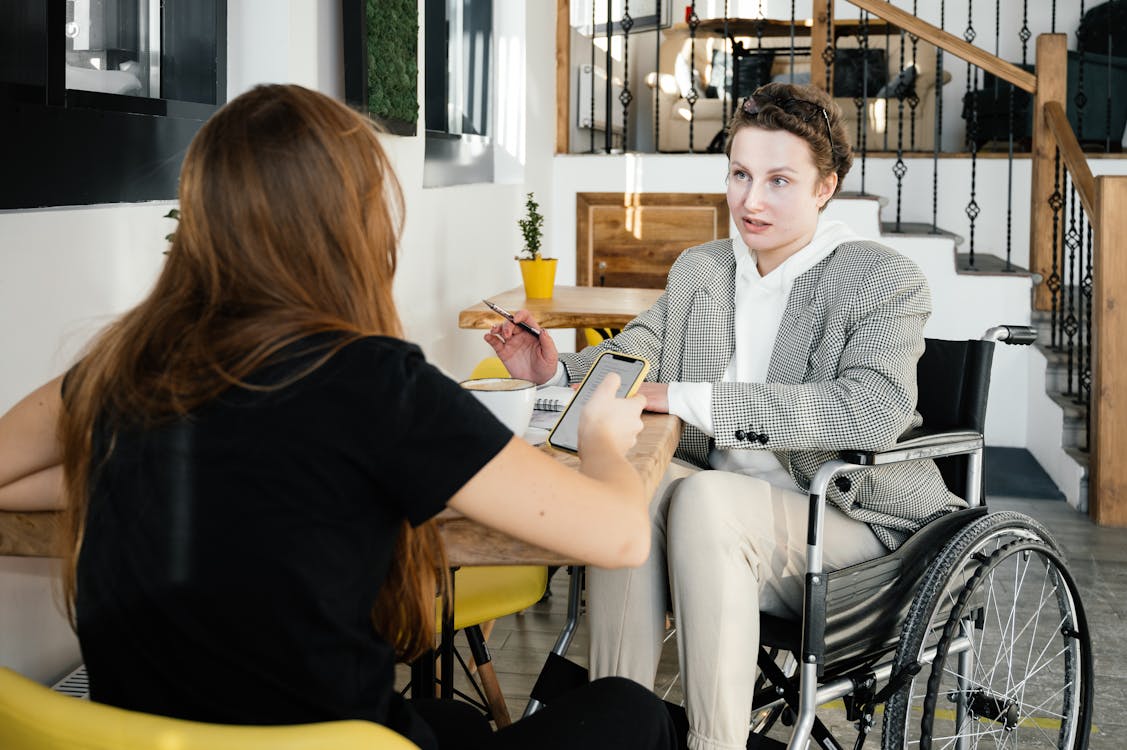 To attract top-notch talent will probably involve widening your search to include candidates with different abilities and a different skill set that could lend a unique approach to the roles you are advertising for. San Angelo Studios explains how to adjust your onboarding strategy to be able to cater to everyone, regardless of your situation in life.
A culture of inclusion
CEOWORLD Magazine notes that creating an inclusive culture is one of the most crucial steps in creating a welcoming atmosphere in the workplace. This is often started from the ground up when it comes to creating a culture that is not biased or prejudiced in any way.
To accommodate diversity, change company policies
To create an inclusive culture, it is important to make reasonable accommodations at work to help with the recruitment process. It is also important to ensure that employees have the resources and tools they need to perform their duties as best they can. For example, you may have to adapt or modify some of your existing systems so that it is more user-friendly for the visually or hearing impaired. Some examples of changes you can make include using voice recognition technology, braille keyboards, screen magnifiers, voice controls, etc. 
Be a better leader
If you want to inspire employees to be all that they can be (and more), then it may be a good idea to see in which areas you can add to your leadership skills so that you can be the type of boss they turn to in times of difficulty. However, this will probably mean improving your listening skills as well as your mentoring skills so that you can lead your team excellently. 
Workspaces that cater to everyone's needs 
In order to make an office or workstation more accessible for people with disabilities, Harvard Business Review points out that it is possible to adjust policies and procedures to improve how things are done. And if you're planning to utilize a co-working space like San Angelo Studios, be sure to inquire about the facility's accessibility features and whether you'll need to make reasonable accommodations for your workforce.
Onboarding and hiring process changes
You will likely need to view the recruitment and onboarding process differently than you're used to. For example, you may need to revise a longer application process in order to make it shorter, more concise, and easier to understand. Moreover, for those who might not be able to complete traditional applications, you may need to consider alternative application methods so that they'll feel that they are still included.
Offer opportunities for skills development and further training
People with disabilities might feel less capable than others of reaching their goals. Therefore, why not offer up the opportunity of online learning to willing participants to help them reach for their dreams? Furthermore, with an online degree, there is a huge benefit of earning an advanced degree such as an MBA even if they work full time or if they have other family obligations to tend to.
But suppose they are just starting out in their professional careers and are unsure of where to head in their careers, then career training is an excellent way to help steer them in the right direction. Internships and job shadowing are a great way for new recruits to get a feel for what a new position is like without being thrown into the deep end. 
Positive changes that create a culture of inclusivity
Businesses must consider hiring people with different abilities if they don't want to risk losing out on exceptional talent. But this can only be done if businesses recognize the need for change and are determined to make the necessary changes no matter the cost. 
Image via Pexels
For up-and-coming entrepreneurs, independent and remote workers, San Angelo Studios is a community of bold minds who have decided to work under the same roof. Contact us today to learn more! (325) 400-9957